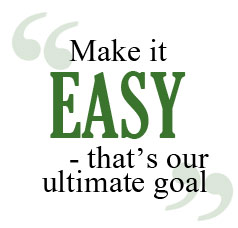 Alba Mortgage Solutions is an independent 'whole of market' mortgage brokerage based in Dundee and covering East and Central Scotland. We offer face to face appointments in your own home or workplace at a time that suits you or alternatively we can carry out initial appointments by telephone if it is easier for you.
Why Alba Mortgage Solutions?
Here at Alba Mortgage Solutions we are committed to finding you the right mortgage with the minimum of fuss. So say goodbye to those endless hours dragging through comparison websites or sitting in the offices of multiple high street banks. We think there's an easier way to find a mortgage that delivers! We do not charge an upfront fee and as part of Stonebridge Mortgage Solutions we have many exclusive mortgage rates.
We will…
compare the market for you – from all the mortgage lenders and products available in the broker market, comparing rates and fees in full.
provide an easy-to-understand report together with our recommendation on which deal to proceed with.
submit the mortgage application on your behalf and liaise with all third parties involved ensuring the process is as smooth as possible and with the minimum of fuss to yourself.
review your options when considering how to protect you, your family and income in the future.
save you time, stress and money – what's more, you will enjoy the re-assurance of our on-going support for the lifetime of your mortgage.
make it easy! That's our ultimate goal. We understand that life is not all about the difficult stuff and we want to help you find the time to enjoy your new home, not become bogged down the details.
We do not charge a fee for residential mortgage advice. We charge an administrative fee for processing each of your mortgage contracts; our fees only apply when you decide to go ahead with an application and are only payable upon application submission.
For standard residential mortgage and remortgage contracts the typical fee is £495, payable on application submission.
As with all insurance policies, conditions and exclusions will apply.
Forget confusing 'Comparison' sites and 'Best Buy' tables – let us help you.